Monday 01 April 2013 at 2:09 pm
So.. for the past 4 weeks I've been driving K crazy by using the top shelf of the fridge door to break the dormancy of some Norwegian Spruce seeds. Which i hope to in the coming years (If they grow) plant in the place of the current tree's on my property to improve the wind break.

Also K's planted this years herbs and has them growing within our Glass Porch and the pea's etc. have all been outside for weeks now.

So it's a good beginning to our first year in our fully own place, Hopefully get a potting shed/green house before the next year.. and maybe build some decent growing boxes.. If we have the cash after this years construction work.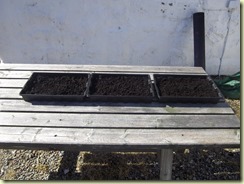 Spruce Seeding Trays.. should see some sort of activity within a few weeks on these.. then it's slow going for a few years.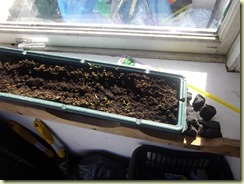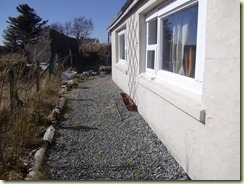 Some of the planting boxes, and two below the trestle.. Which will do until i build a more permanent raised growing box along this wall (South facing)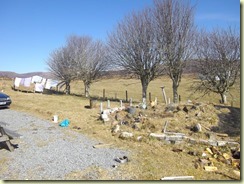 The tree's I hope to replace.. Seem to be some sort of.. god knows, they have inedible berries though.